Mortimer's Fine Foods manufacturers a wide range of Frozen Meat Pies, Entrees, Quiches, and Specialty items. We focus on quality and taste using the finest ingredients and refrain from using MSG or any meat bi-products.
We operate out of a substantial Canadian Food Inspection Agency approved manufacturing facility located in St Catharines, Ontario, which is licensed to produce any frozen entrée. As a result, we have significant capacity to provide tailored solutions for all potential customers across Canada and the US.
History
David and Nancy Mortimer came to Canada from their native Scotland and first settled in Toronto, Canada.
1975: Dave had brought with him his passion for Scottish foods and his family recipe for meat pies. As more of a hobby, Dave supplied people with meat pies and soon realized there was an opportunity and decided to buy property in 1975. Soon, Dave was greeted by people driving from far and wide to get a taste of his unique meat pies and other items.
1983: A new group of investors acquired the business and grew Mortimer's Fine Foods rapidly. Soon, Mortimer's Fine Foods relocated to a new building in Burlington, Ontario
2003: The business was acquired by a private group of investors who ever since maintained Dave Mortimer's recipe for success: "A combination of the best ingredients and a family recipe handed down through generations, makes for the best product"
Mortimer's has been providing original recipe pies for over 25 years, which can be found in leading supermarkets throughout the Ontario and Quebec region.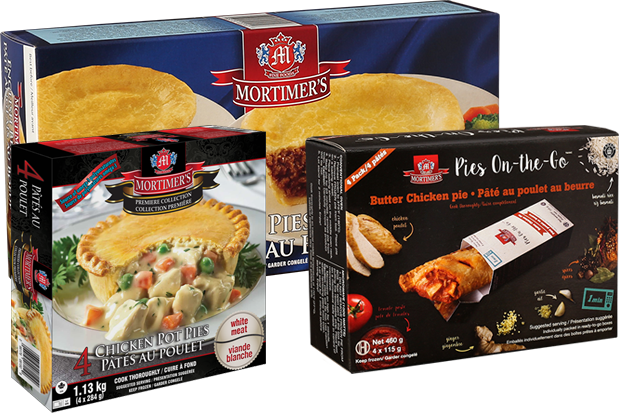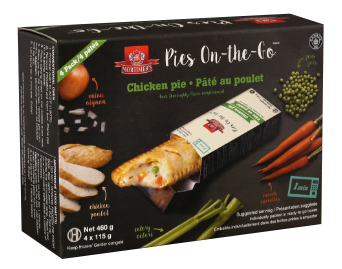 Mortimer's has partnered with many leading supermarkets in order to meet their private label needs in the pie category.
Mortimer's is always keen to hear about new opportunities in this field having successfully provided a co-packing service for a number of clients across Canada and the US for a number of years.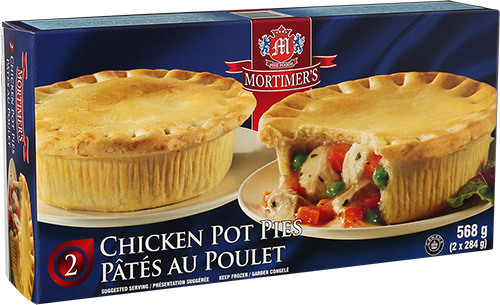 Following the growth of the Home Meal Replacement (HMR) food category, Mortimer's also produces premium products in this space.
Frozen Entrées: Mortimer's also offers a range of frozen entrées including Meatloaf, Scalloped Potato, an Ethnic range and others.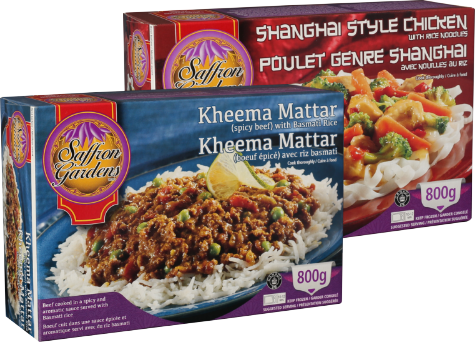 BEYOND WHAT MORTIMER'S ALREADY PRODUCES, IT IS LICENSED TO PRODUCE ANY FROZEN ENTRÉE